Hand in Hand Alumni Volunteer with Arabic-Speaking Hospital Patients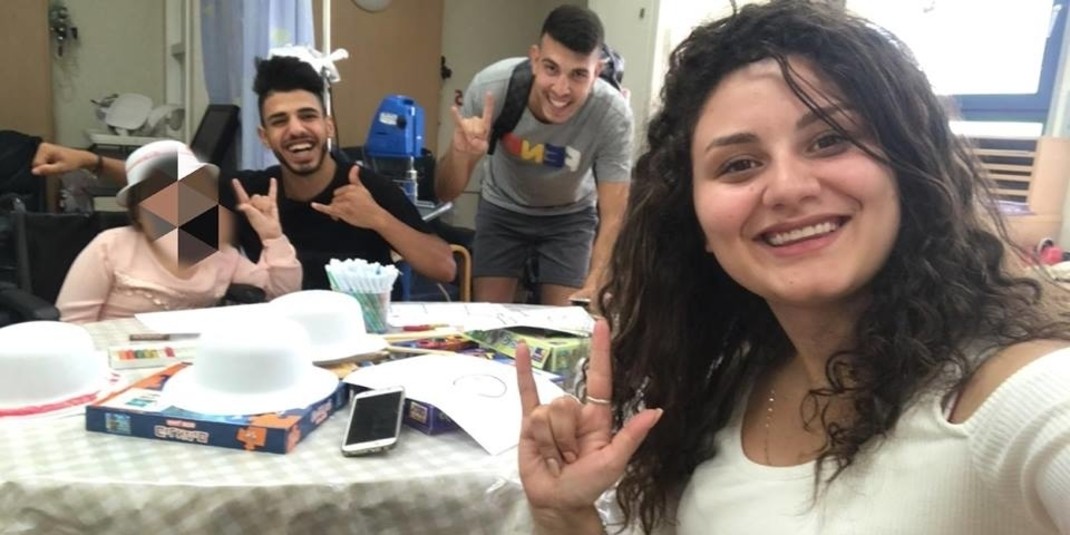 Our amazing alumni started a brand-new volunteer project this week in the Pediatric Oncology unit of Hadassah Hospital. Many of the unit's patients come for treatment from Gaza and the West Bank, and, because they don't speak any Hebrew, experience feelings of isolation and loneliness while they are far away from their communities. As Arabic speakers, our alumni have the tools to support this community, and spent a day playing games, doing art projects, and translating for patients when needed. We're working with the hospital staff now to make this an ongoing permanent project.
The hospital staff said that it often takes a time for groups of volunteers to settle in and spend time with the kids, but not so with our graduates.
Hodaya, the Volunteer Coordinator in Hadassah, said: "Within a minute of arriving, without hesitation, the graduates started playing with the kids in Arabic, drawing an reading with them. It's rare to see volunteers who connect with kids so quickly, who can sit and talk to the kids as if they've known each other for years."

Jessica, a 2016 graduate, said: "At first I was afraid to spend time with kids who must be suffering so much, I thought I might not be able to hold that. But from the moment I walked in and saw them, all of my fears disappeared and were replaced with joy – and one clear mission – to help them smile too."
And they did.