Our Schools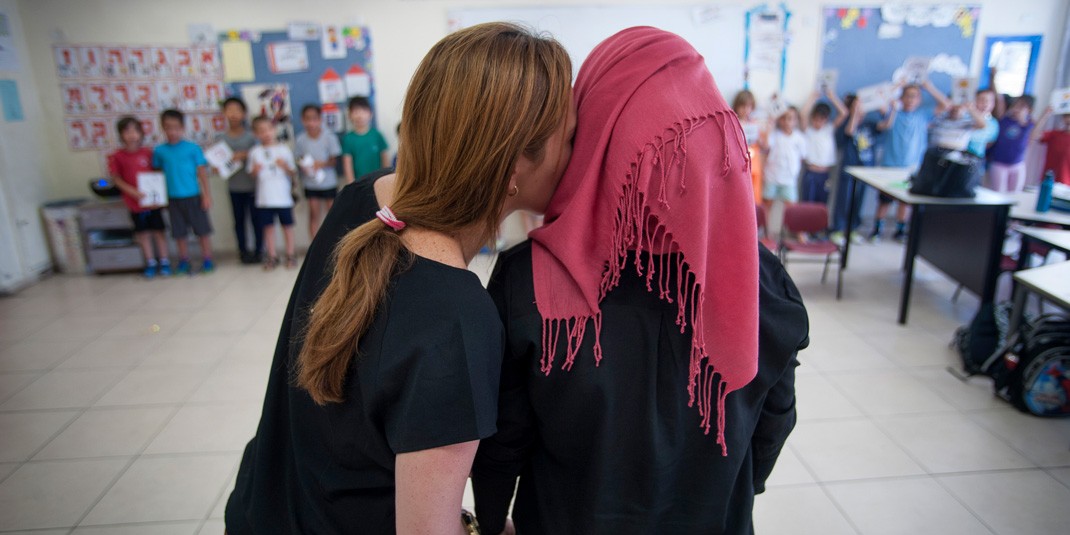 Hand in Hand's growing network of integrated, bilingual, multicultural schools disrupt the status quo of separation and offer up a new normal of shared life. Hand in Hand runs seven schools throughout Israel, with 2,063 students from age 3-18. In each Hand in Hand school, students learn both Hebrew and Arabic from Jewish and Arab co-teachers. They learn about their different cultures, religions, as well as how to think critically and talk about difficult and divisive subjects through dialogue and values education. Below are some of the key components of our educational philosophy: 
Bilingualism:
Starting in preschool, Jewish and Arab teachers work as co-teachers, each speaking in their mother tongue. Our students' ability to communicate in each other's language is an essential component of their ability to feel comfortable with one another, despite their cultural differences. It enables our students to replace fear with friendship. 

Multiculturalism and Identity Education:
Our schools follow a shared calendar, immersing students in stories, songs, symbols and traditions of Muslim, Jewish, and Christian holidays. We strengthen each student's identity, helping them to feel pride and excitement in their heritage, while also communicating respect and knowledge about the other.
Values Education:
Hand in Hand schools emphasize humanistic values including equality, human dignity, mutual respect, and empathy for others. Our specially designed multicultural curricula in core subjects such as literature, history, civics, art, film, and religion, expose our students to multiple perspectives and teach them critical thinking skills. The educational messages about those who are different from oneself that begin in preschool, enable our students to become adults who view diversity not as a threat, but as an enriching experience.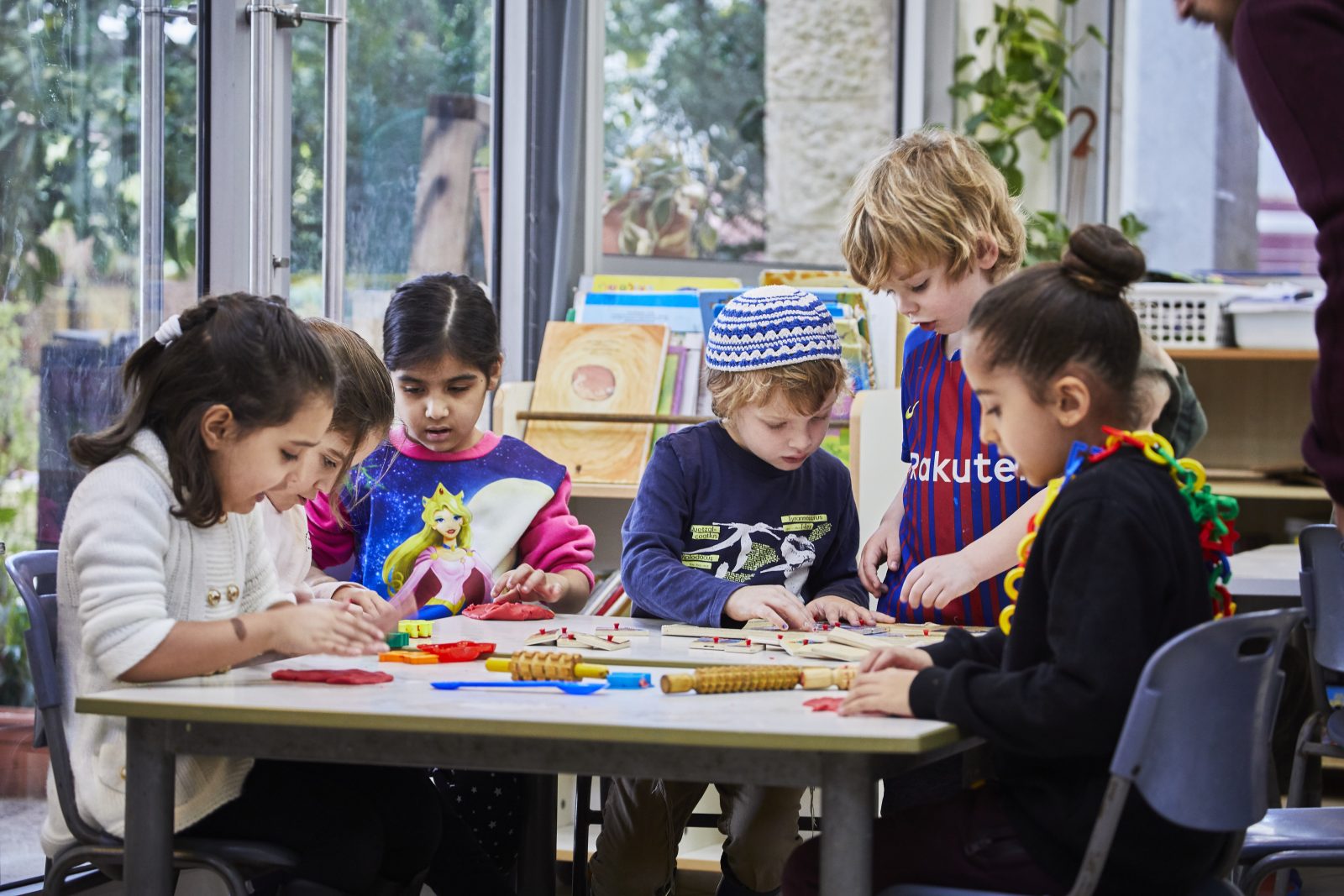 Teacher's Training 
The challenging social and pedagogical aspects of the bilingual and integrated experience at HIH schools require that each staff member receives pedagogic support, supervision, and training to effectively implement HIH's bilingual and multicultural model. Read more about Hand in Hand's innovative teacher training here.
Dialogue 
Outside of the classroom as well, dialogue serves as a platform for strengthening feelings of partnership, trust, and solidarity between our staff. This is especially important for our Jewish and Arab teachers who must work together daily despite the ongoing conflict. Read more about Hand in Hand's dialogue groups here.

Resource Center
Hand in Hand is seen as an expert in the field of bilingual, multicultural and values-based education. As such, we are committed to establishing a Shared Society Educational Resource Center, through which we hope to share knowledge with local municipalities, government officials, and other educators in order to encourage system-wide change. Read more about Hand in Hand's future Educational Resource Center here.