Resource Center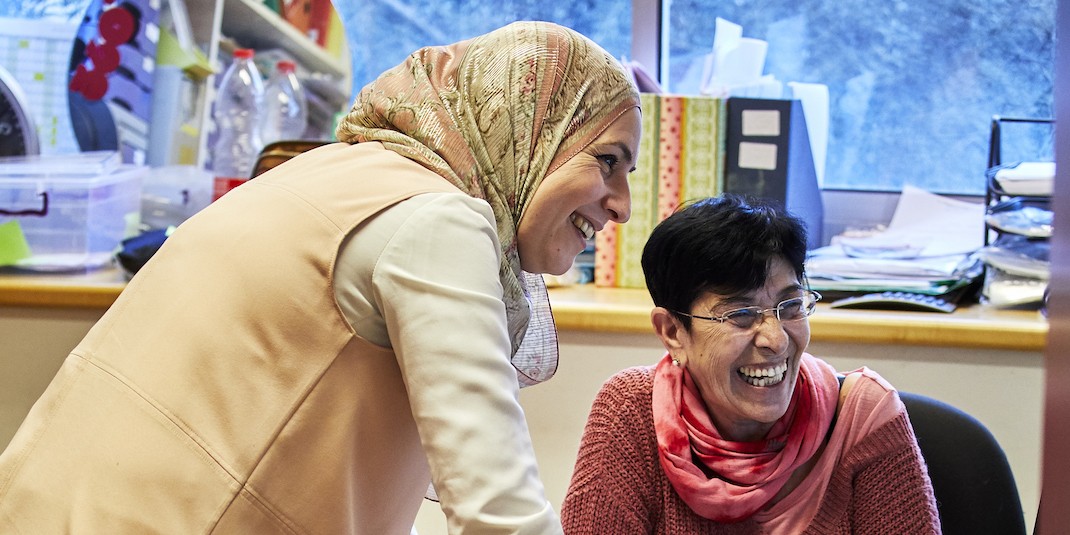 For many years, Hand in Hand has been developing bilingual, multicultural and values-based curricula in a variety of core subjects. This was necessary because the curricula that existed did not meet the requirements of our educational model.
HIH is now recognized as an expert in these fields. Government officials and local and national educators regularly visit our schools and are eager to learn about our bilingual and multicultural educational model. More and more municipalities realize there is a need to bring shared society pedagogical content and practices to the city's schools and that HIH has the most comprehensive shared society educational approach and curricula. To meet this need, we are establishing a Shared Society Educational Resource Center. Over the next several years, we will codify and standardize our bilingual and multicultural curricula for Preschool–Grade 12 in order to meet the needs of our growing network of schools, and we will adapt them for use in the public school system.
We have already begun this process with our curriculum for teaching Arabic as a second language which emphasizes spoken Arabic, and with our shared holidays curriculum. As we form partnerships with local municipalities and incorporate education for shared living into the curriculum of more and more public schools, we will be making a system-wide change in the public education system—one that we believe will reduce school children's stereotypical beliefs and fear of the other, and will significantly decrease the unfortunate phenomena of racism and hatred that is currently on the rise.
We also plan to make our expertise available to colleges and universities that train future teachers, exposing them to HIH's model, pedagogical approach and multicultural curricula and providing them with tools to incorporate multicultural values into their classrooms. This process has already begun with a new course that we are piloting this year, "Bilingual and Multicultural Education – Hand in Hand's Approach," for 15 education students in the teacher certificate program at Hebrew University.