Shared Communities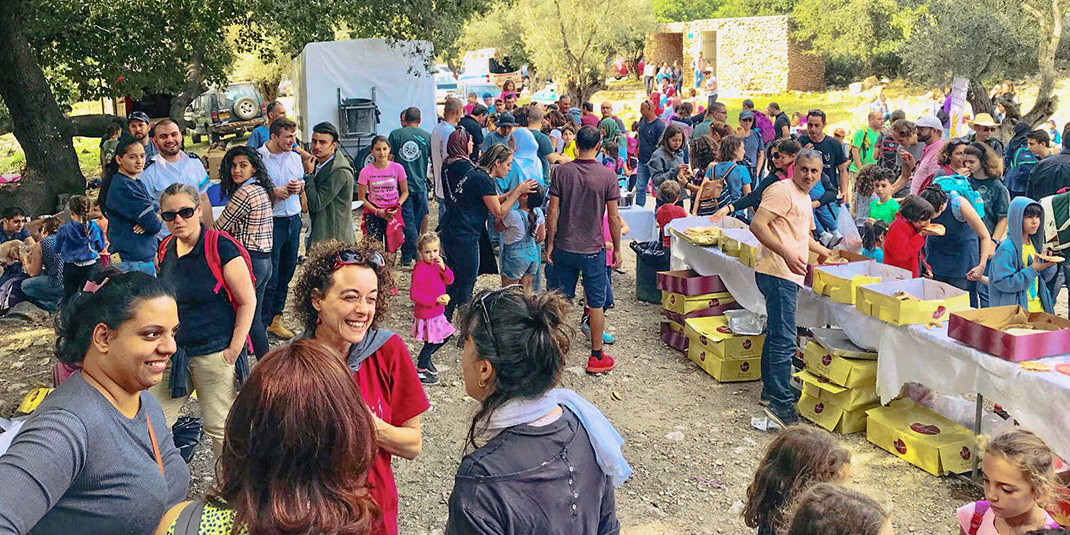 Hand in Hand's growing communities are trailblazers, committing themselves to shared living in the face of tribal conflict and division. They are a constituency of Arabs and Jews, women and men, children and adults. The collective force of thousands of these families, who live out their values of equality despite the conflict, is creating a new way of life in Israel. Our community members are resilient partners in educating our children toward genuine peace.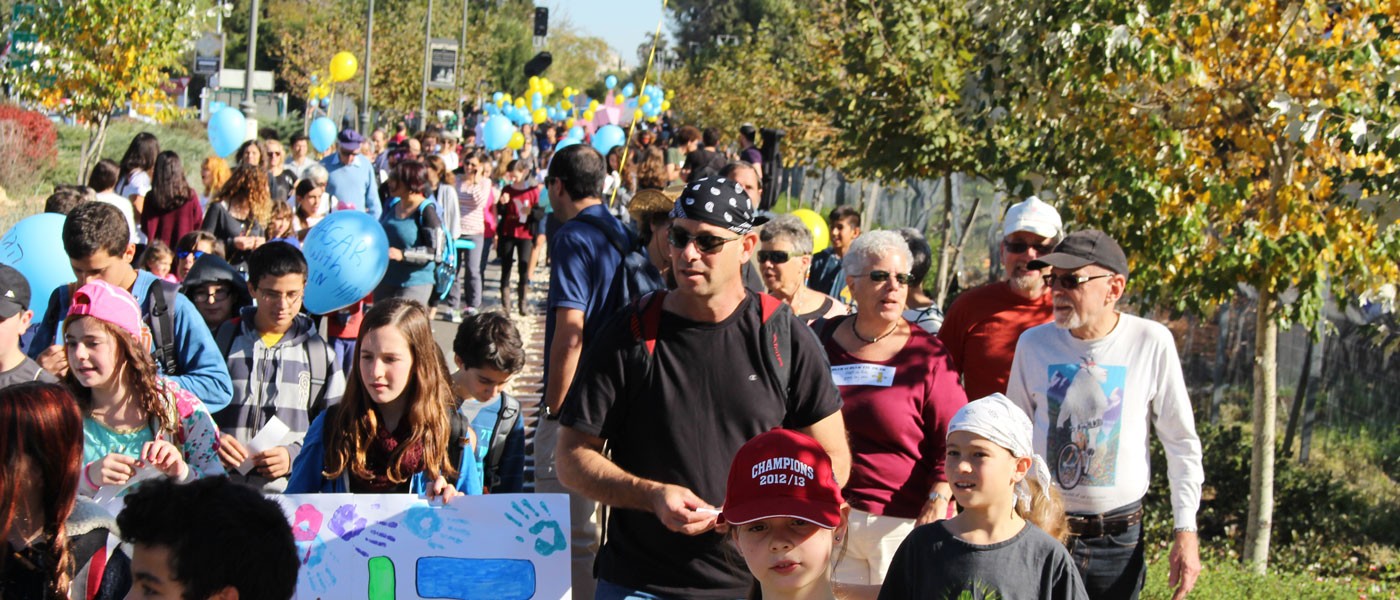 "You have to create it. It won't happen by itself."

-Dafna Kaplan, mother at the Hand in Hand Jaffa Preschool.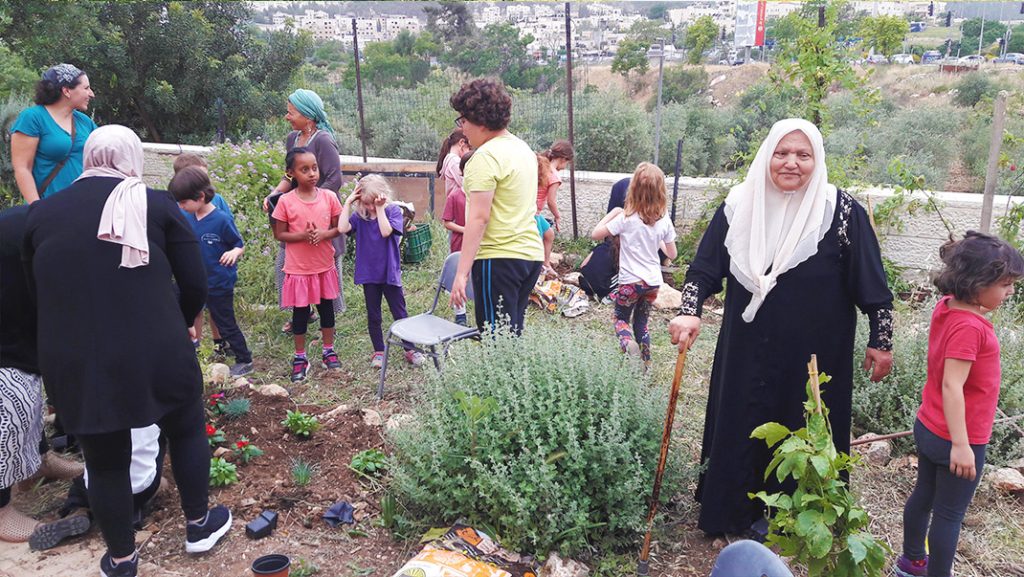 While Hand in Hand is investing in education to build a better future, the responsibility of producing social change in Israel cannot rest on the shoulders of children alone. Each community member becomes a Hand in Hand ambassador, empowered to stand up for their values and leverage our message further to countless more throughout the country. Building the future requires that we begin our work today – with both children and adults.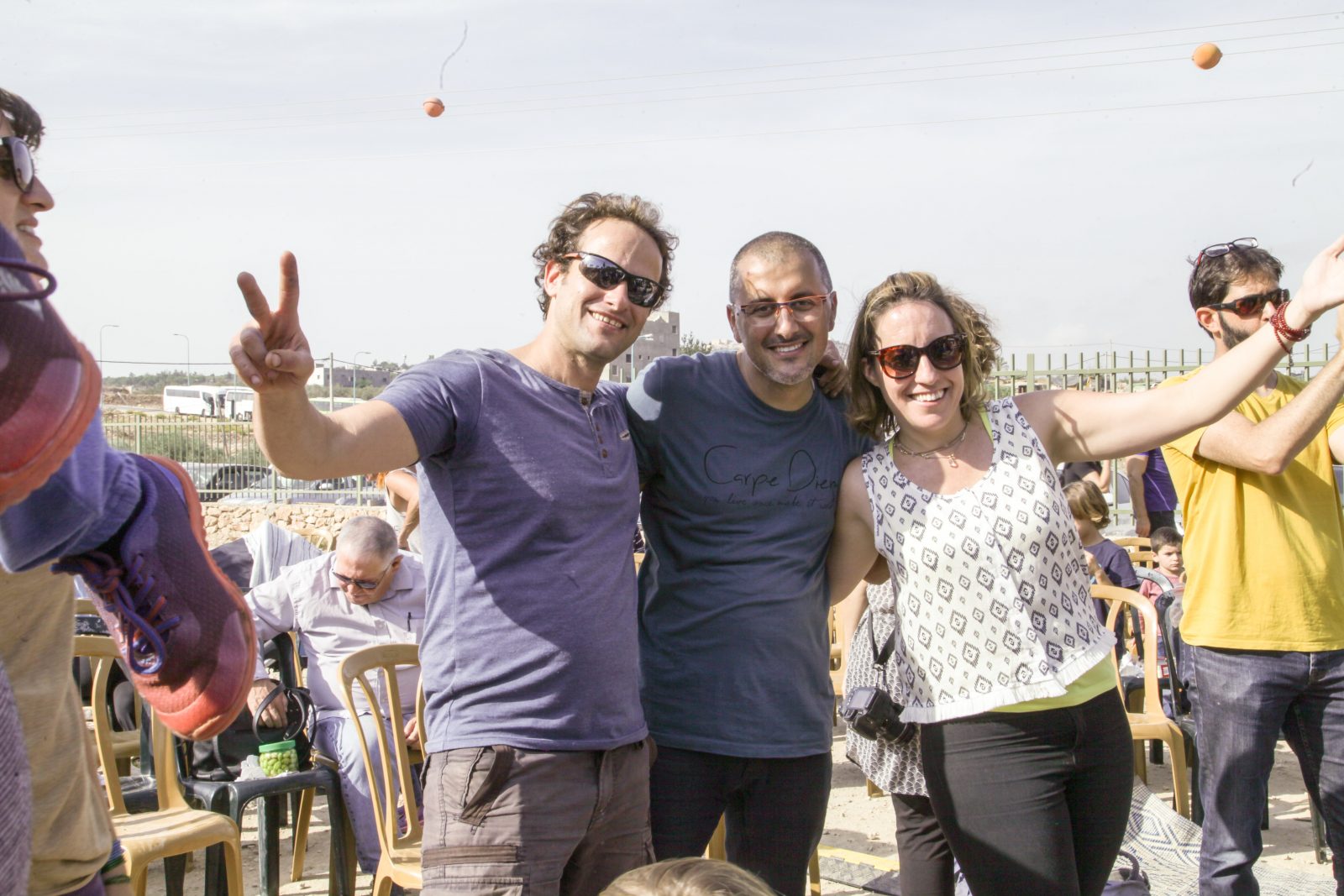 Coming together in a conflict zone is not easy, and so we provide programming throughout the year to cultivate friendships of mutual trust and appreciation, and remain committed to shared living throughout the vicissitudes of the conflict.  Our communities enjoy parent-child activities, civic engagement, lectures and workshops, countrywide family gatherings, leadership seminars, facilitated dialogue sessions, language classes, shared holiday celebrations, cultural text study, and the upkeep of community gardens.
Read more about Hand in Hand's Dialogue program here.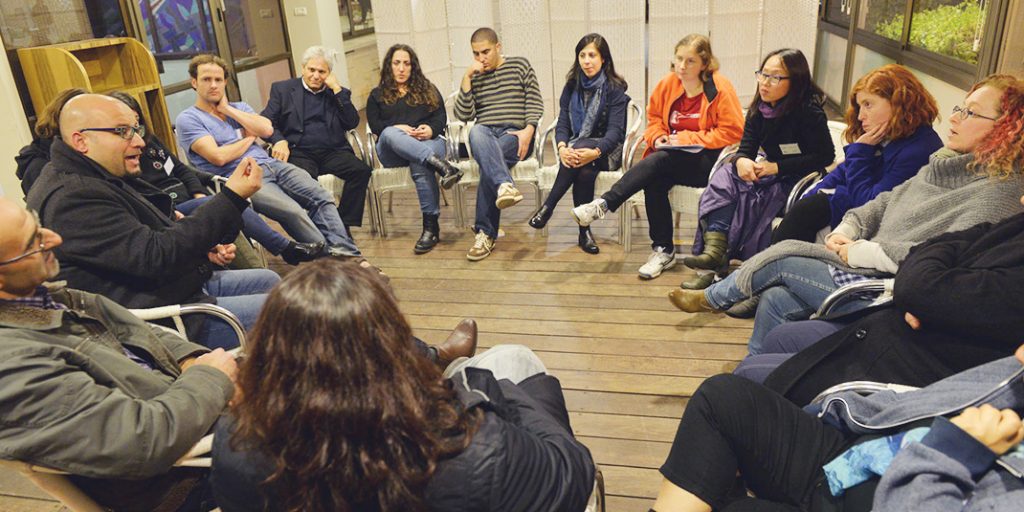 Likewise, a dedicated committee of adult volunteers helps manage Hand in Hand's vibrant, growing community of young alumni.
Click here to read more about our alumni community.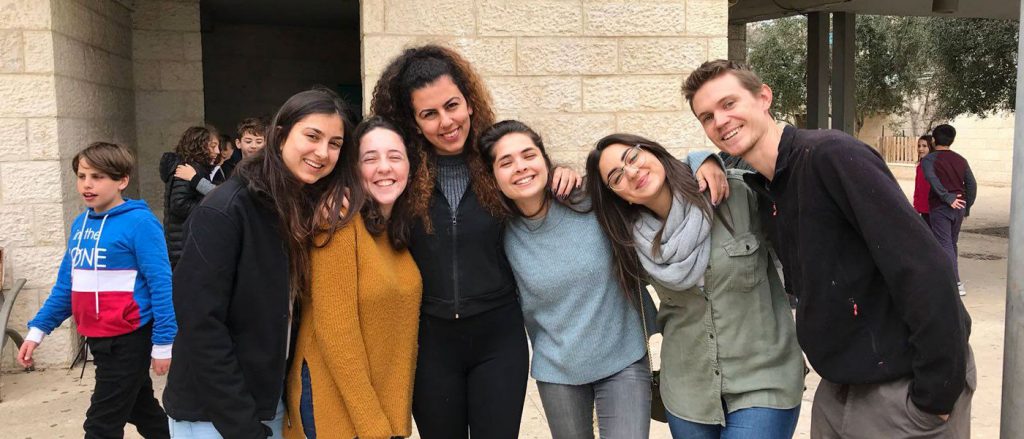 Whenever possible, Hand in Hand's seven communities come together for countrywide events, including festival celebrations, movie screenings, and staff reunions. Likewise, our families and staff form a dedicated, nationwide community of activists. Hand in Hand's community members are also social activists, and stand up for equality and inclusion in Israel. For example, in 2018, in response to the Nation-State Law  which among many other things demoted the status of the Arabic language from an official language in Israel, Hand in Hand community staff planned and executed a protest. The event included the biggest public Arabic language lesson in Israeli history, alongside performances by well-known Arab and Jewish musicians, like Mira Awad and Ahinoam Nini. The event was created in partnership with other shared society organizations: Sikkuy, Givat Haviva, The Abraham Fund, Wahat al-Salam – Neve Shalom, Omdim Beyachad, and the New Israel Fund. We are grateful to have partners in this work of building an equal future for all Israeli citizens. In the spirit of becoming stronger by joining together, our communities also welcome participation from other adults wishing to be part of this movement for change.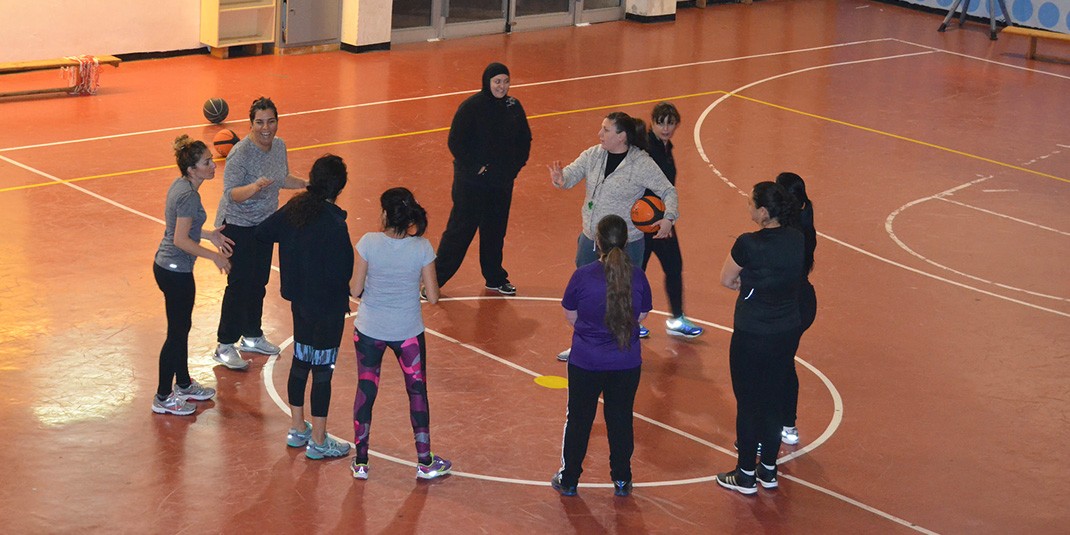 60+ COMMUNITY ACTIVITIES

2,500+ ACTIVE PARTICIPANTS COUNTRYWIDE

10,000+ PEOPLE IMPACTED DAILY