Dialogue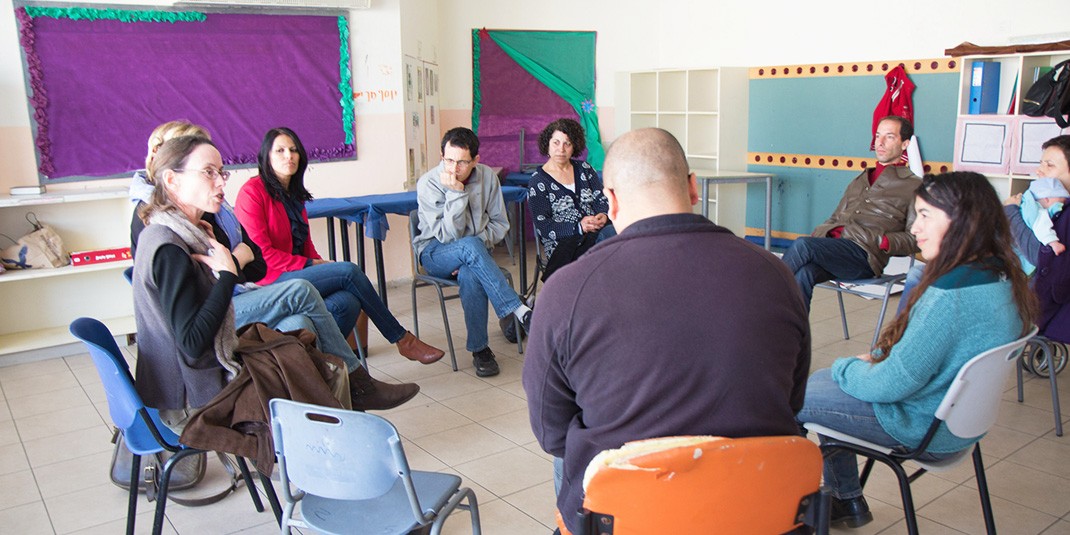 Hand in Hand's dialogue program is unique and essential in the Israeli context. Despite the conflict and tensions that surround them, our teachers and students must work together and study together every day. Our parents must continue to drop their children off at school despite what they hear on the morning news. Our community organizers must continue to bring the community together even when tensions are high. During the past several years, our expert dialogue facilitation staff has developed specialized programming for each of Hand in Hand's bilingual and integrated audiences. It has tailor-made intensive 30-hour courses for teachers and shorter workshops of 3-10 sessions for parents and community members. It has created a special Dialogue Course to meet the needs of its community organizers. Our expert dialogue facilitators provide a safe space where each group can openly discuss their feelings and fears, share their different sets of realities, their family histories, and create empathy for the other's pain. They enable participants to find common ground despite legitimate differences.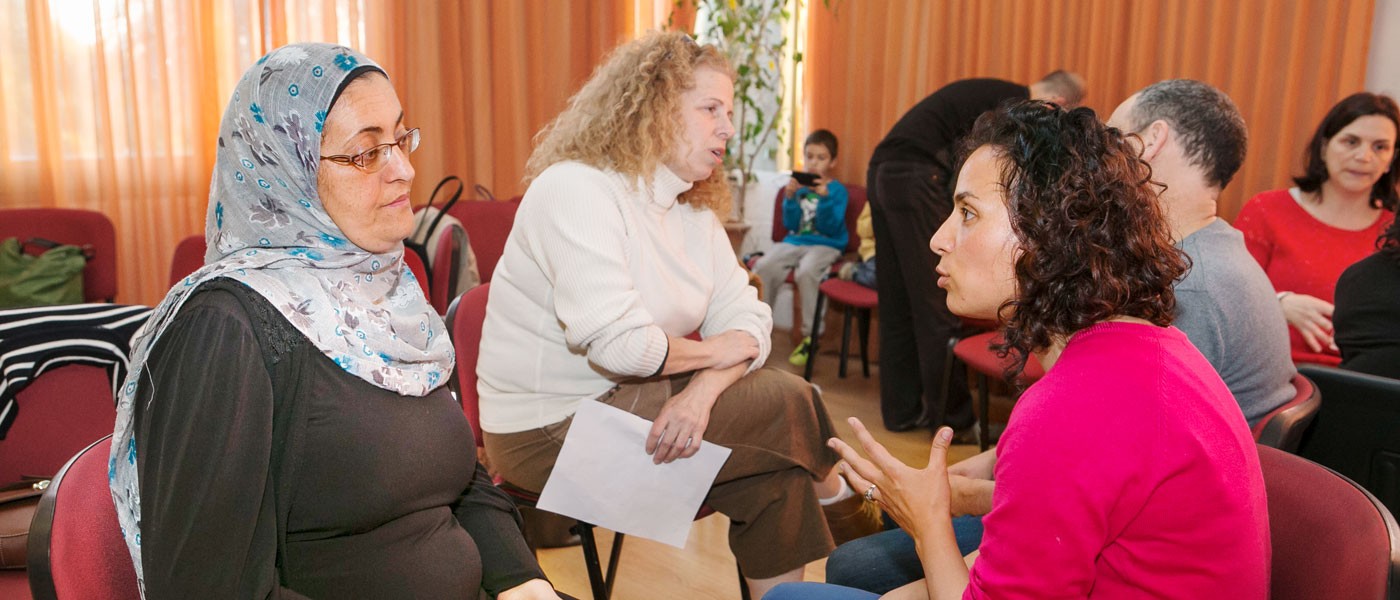 In addition, HIH teachers and community staff gain the tools to lead sometimes tense discussions with students and parents on complicated and emotional topics, including the especially sensitive, and sometimes painful, National Days (Independence Day, Memorial Day, Holocaust Memorial Day, Land Day, etc.). Community organizers gain the know-how to build community solidarity despite the cultural differences and despite the conflict.
Generally, participants have been very positive about the experience and have noted that the sessions have made them understand themselves better and allowed them to overcome fears. Here is what an Arab parent shared about her dialogue experience:
I had never shared my family's story with Jewish people before. I tried for many meetings to work up the courage to share my story, but it didn't feel right. Finally, after attending a few dialogue meetings, I found the courage to share my past with other Jewish families. This was so emotional for me – to share my story in Hebrew with Jewish families – that I started crying half way through. My children are growing up with Jewish friends now, so they will not have the same difficulty as I did. I feel like my children and I are going through a process together. This makes me happy and gives me hope.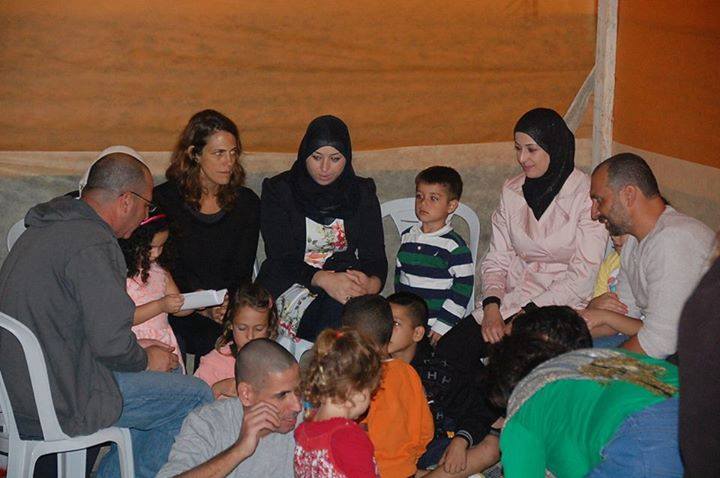 The principal of the Jerusalem High School, Arik Sporta, expressed the following sentiment about the Dialogue Program.
The dialogue course for teachers has been a success and has positively affected the school. It gave teachers skills with which to engage their students in serious conversations. It gave students a place to raise issues that they would have kept to themselves in the past. Participation in dialogue sessions has built up the confidence of the students, and helped forge even stronger teacher-student relationships.  
And here is how one of the graduates from the Max Rayne Hand in Hand School in Jerusalem described her school experience:
I remember that in first grade, we each got a white balloon and we were asked to write our hopes and wishes and let them go up to the sky. I don't remember what I wrote then, but I do know what I would write now. I would write that I wish for all the children in this land and around the world to learn the things that we learned at school. Because despite all of the things we learned for exams, the things that I will remember for all of my life are not the equations.. I will remember that for as long as I can remember, I grew up with people who are different from me, I learned to accept them and not see them as less than, but as equal to me.
Only if we enable difficult conversations to regularly take place between Jews and Arabs, only if we enable honest and respectful dialogue even if it is sometimes painful, can we create real bonds of solidarity and reduce the fear, mistrust and divisiveness that currently exists between these two populations who ordinarily have no contact with one another.