Raising awareness of accessibility in the Galilee School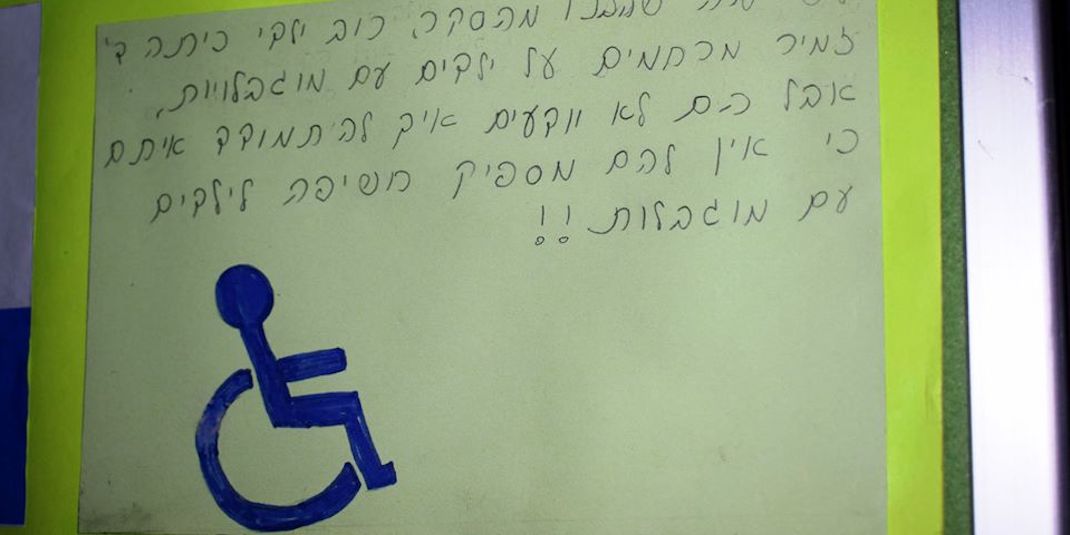 How do you raise awareness for accessibility for people with disabilities?
This is the question the 5th and 6th graders in our Galilee School are asking this year.  The students embarked on a year long project, asking questions, researching their own knowledge, learning and meeting people with disabilities to hear their stories. At the end, they created projects to raise awareness. Last week the whole school celebrated the projects in the annual Pedagogical Celebration! 
The photo at the top of this page says: "According to our survey, the majority of 4th graders have sympathy for kids with disabilities, but don't know how to relate to them because the don't have enough exposure to kids with disabilities!!" The students gave out surveys to the students, staff and families at the school – and learned about perceptions of people with disabilities. That helped them understand what kind of projects could help. 
They met with people with disabilities, and learned and listened from their lived experience.
Then they decided on three projects that can help spread awareness among children: video games, board games, and an original song. The different teams worked on the products, learned how to make each one, and used the them in the school with the different grades, and will then go and use them in different spaces in order to raise awareness.