Prominent Visitors to Hand in Hand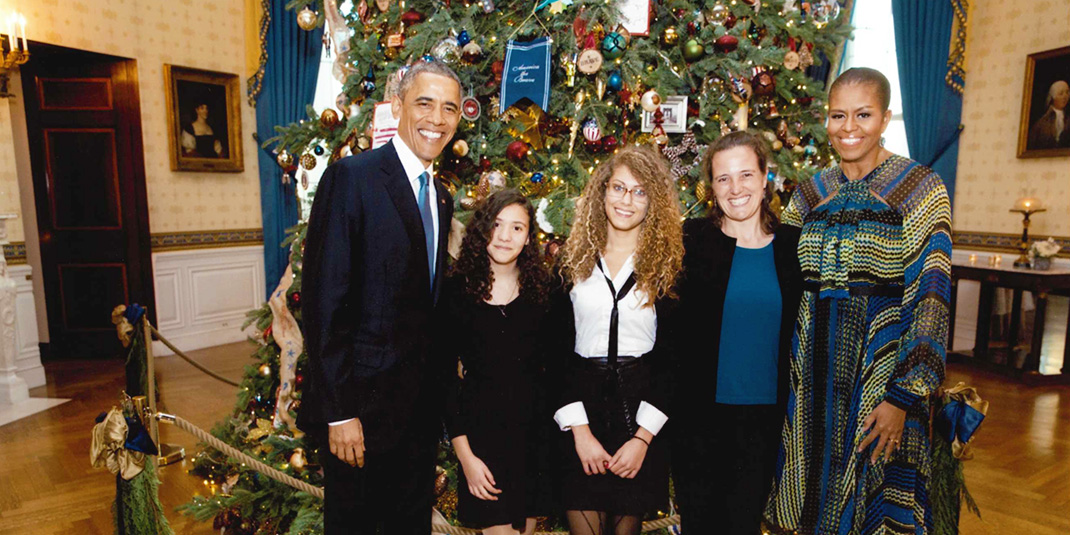 Hand in Hand has attracted international attention for our ground-breaking educational model and shared community frameworks. Below are some of the prominent visitors who took time to see our school and/or meet with our students, teachers, parents, and community members throughout the country: 
Israel's President Reuven Rivlin, who said: 
You are proof that we can live together in peace and we can't let the difficult experiences, like what you went through this week, harm our faith in our ability to live together.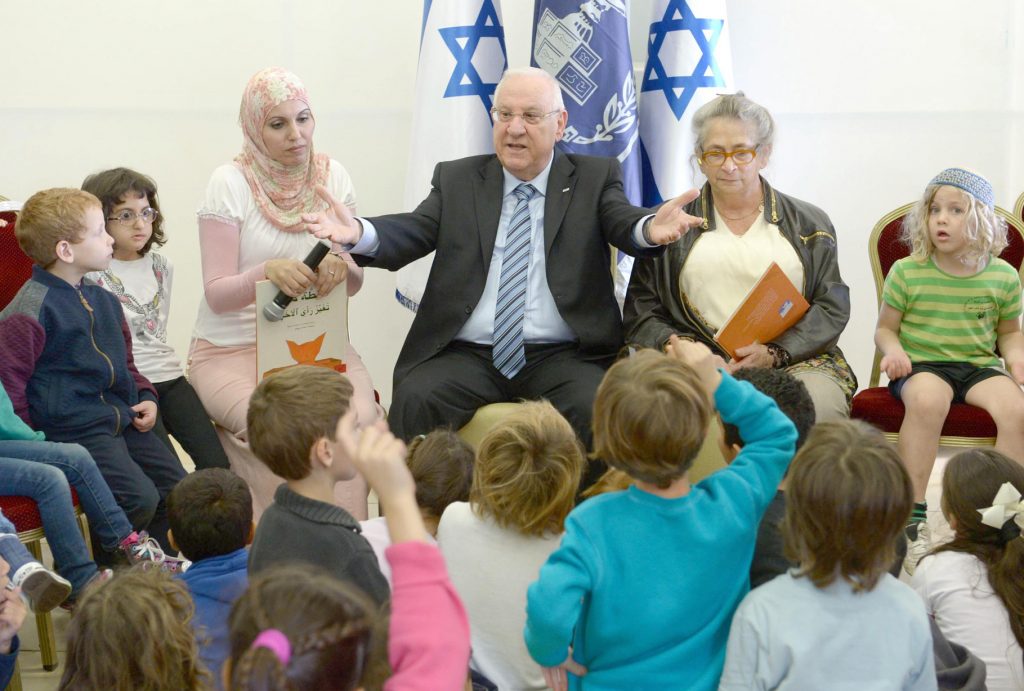 Pope Francis I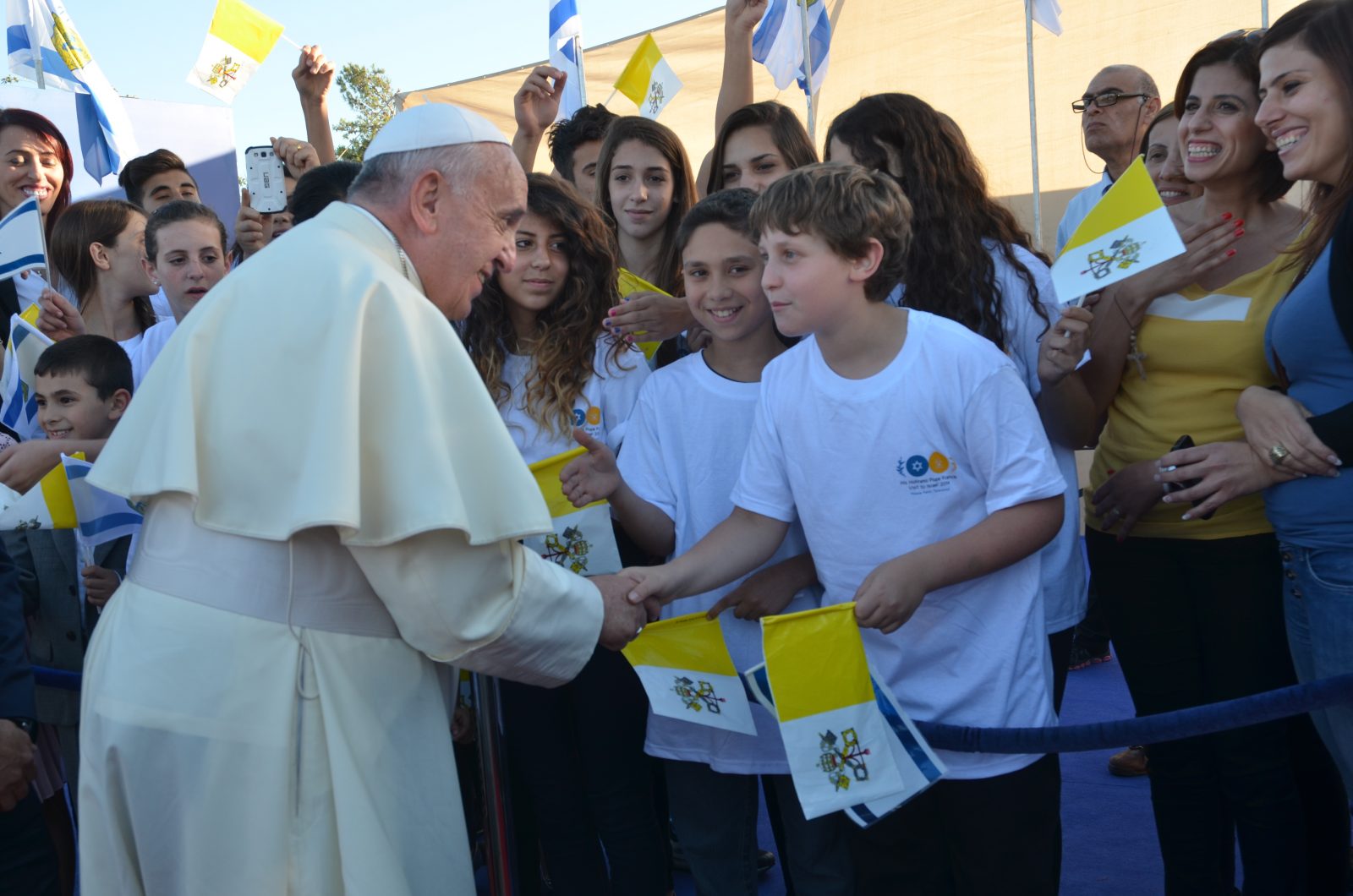 Sean Penn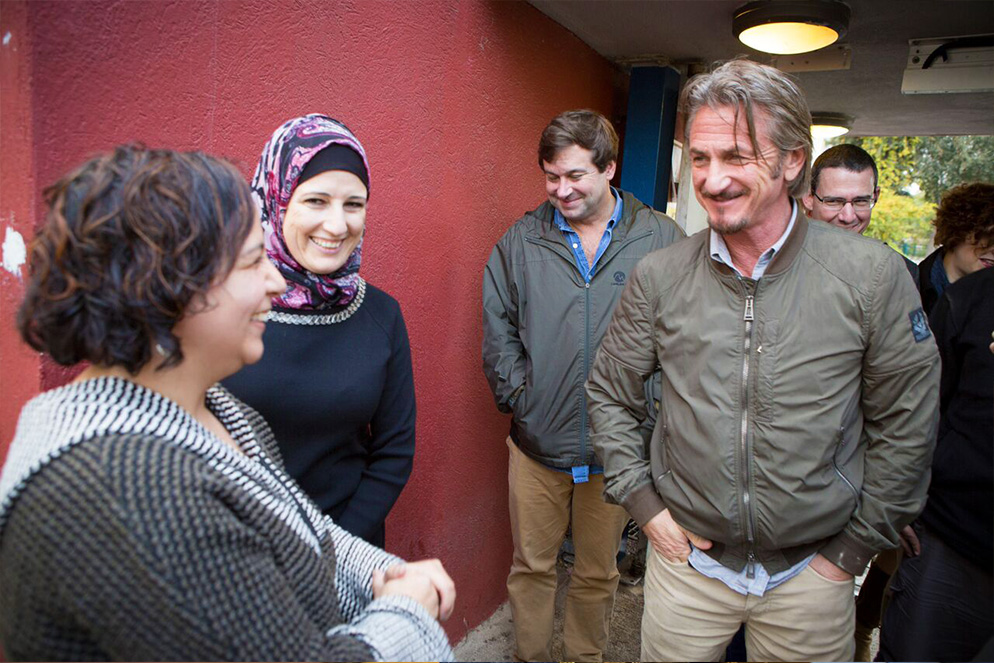 US Ambassador to the UN Samantha Power
U.S. Ambassador to the UN Samantha Power toured the Max Rayne Bilingual Hand in Hand school in Jerusalem, where she visited the first-grade classroom targeted by arsonists in November 2014 and engaged with students and faculty Monday, February 15, 2016.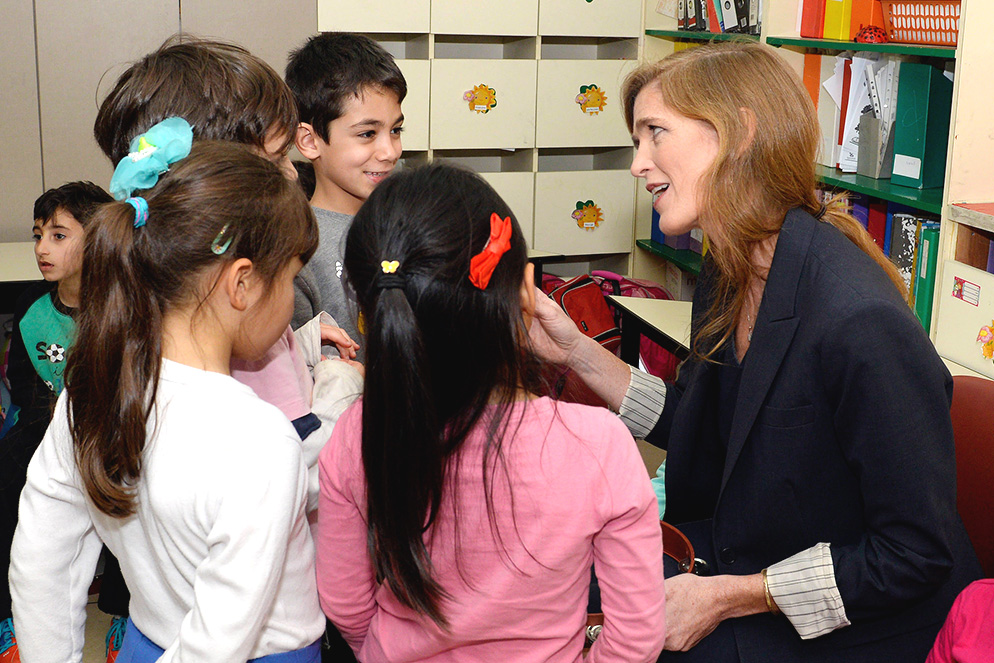 The way to break through fear is to see peoples faces. Not think about individuals a certain way just because they are part of a certain group… You are the best ambassadors peace can possible have.

– Ambassador Power, February 2016
Carlos Santana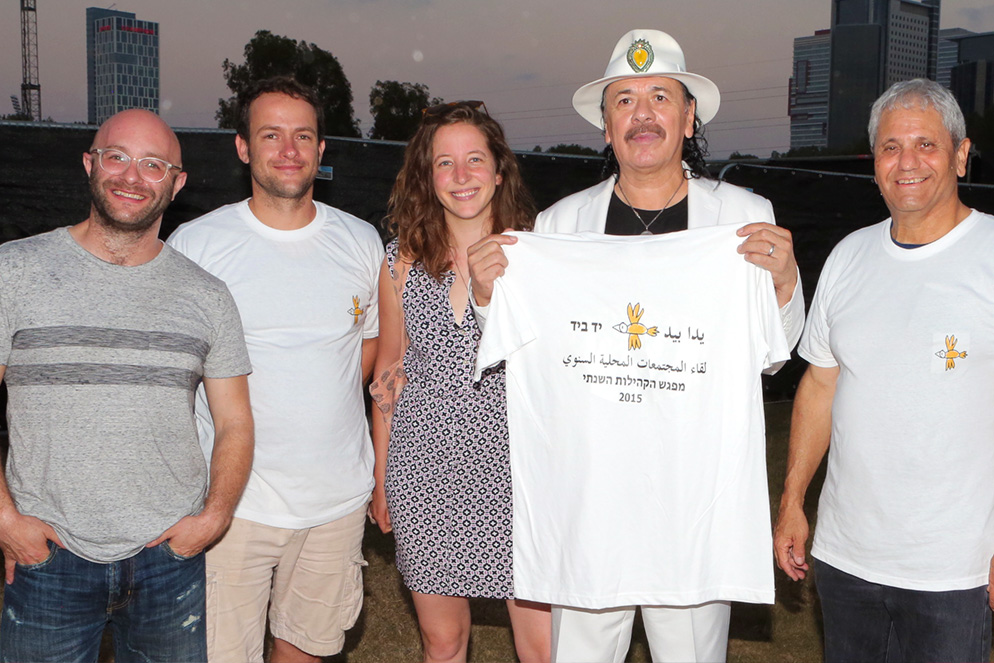 Below is the full list of prominent visitors from 2013-19: 
Israel
President Reuven Rivlin
Justice Minister Tsippi Livni
Education Ministers Shai Piron and Naftali Bennet
Jerusalem Mayor Nir Barkat
Tel Aviv Mayor Ron Huldai
Haifa Mayors Yona Yahav and Einat Kalisch-Rotem
Taybe Mayor Shua Mansour Masarwa
I've always thought that Jews and Arabs should speak each other's languages and be able to flow easily between Hebrew and Arabic. It is important that Jewish and Arab children learn together – next to each other, on the same desk. This will ensure that they will not become enemies.

– Haifa Mayor Yona Yahav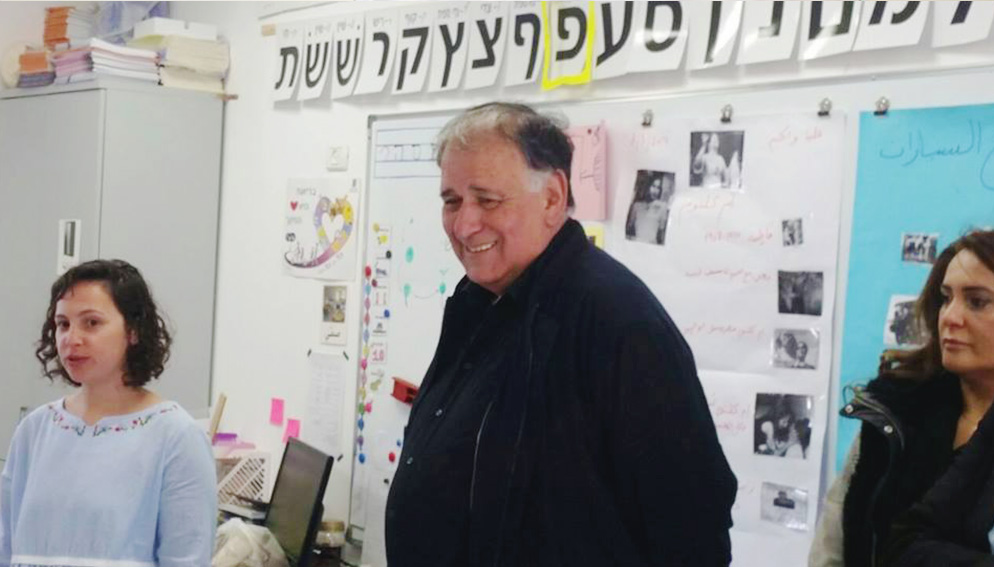 Knesset Members: Dov Lipman; Afu Agbaria; Dov Khenin; Uri Ariel; Moshe Feiglin; Ahmed Tibi; Rachel Azaria
Director of Ministry of Justice Emi Palmor
Professor Manuel Trajtenberg, Chair of the Planning and Budgeting Committee of the Council for Higher Education in Israel
Rabbi Benny Lau
Jerusalem City council members Tami Nir and Rachel Azaria (then Deputy Mayor)
Education Minister Naftali Bennet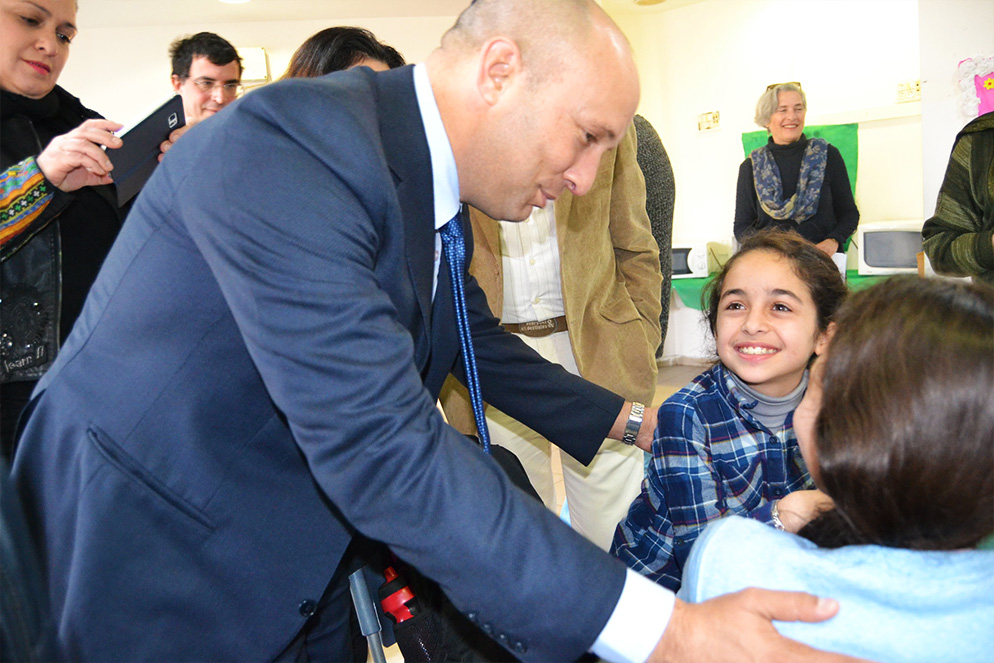 There are brave people in this city who are creating the Jerusalem of the future for all of us. People here at this school who look complexity in the eye and move forward together.

– Rachel Azaria
NORTH AMERICA
US Ambassador to the UN Samantha Power
US Ambassador to Israel Dan Shapiro and his wife Julie Fisher
Her Excellency Sharon Johnston, Wife of the Governor General of Canada
Consul General Michael Ratney
Premier of Quebec, Philippe Couillard
Argentinian Education Minister Esteban Bullrich
The Hand in Hand School represents something very important for a lot of people that go well beyond the students and families of that school, that go well beyond even the city of Jerusalem… I leave Jerusalem in just 3 weeks, and I leave more optimistic because I know there are places like this school.

-US Consul General Michael Ratney, June 2015
Mayor of New York Bill DeBlasio
AFT President Randi Weingarten
Celebrities: Lavar Burton; Sean Penn; Chelsea Handler; Shakira
US-based Israel organizations:
AIPAC President Bob Cohen
JStreet President Jeremy Ben-Ami
Jewish Agency Board of Governors
AFT President Randi Weingarten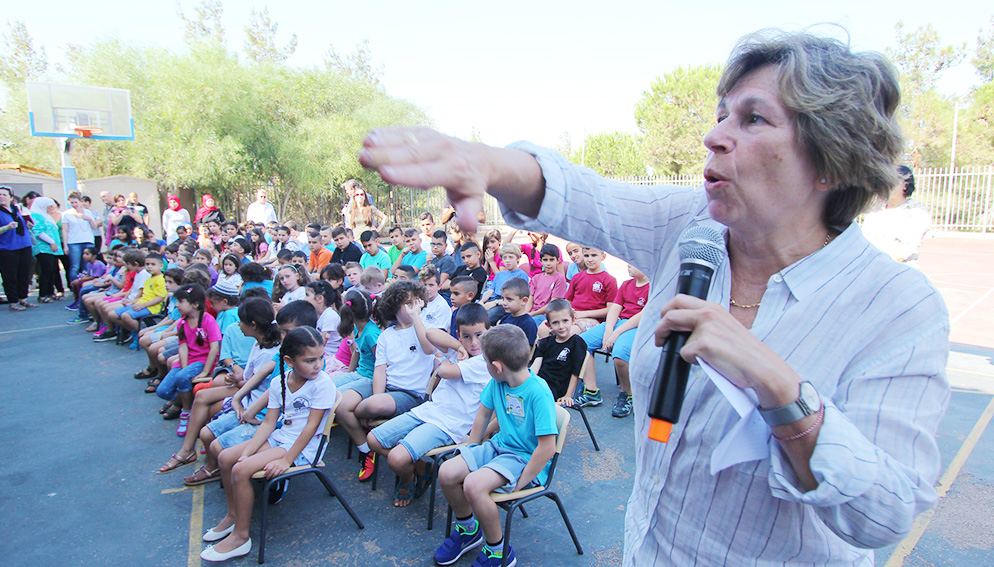 Shakira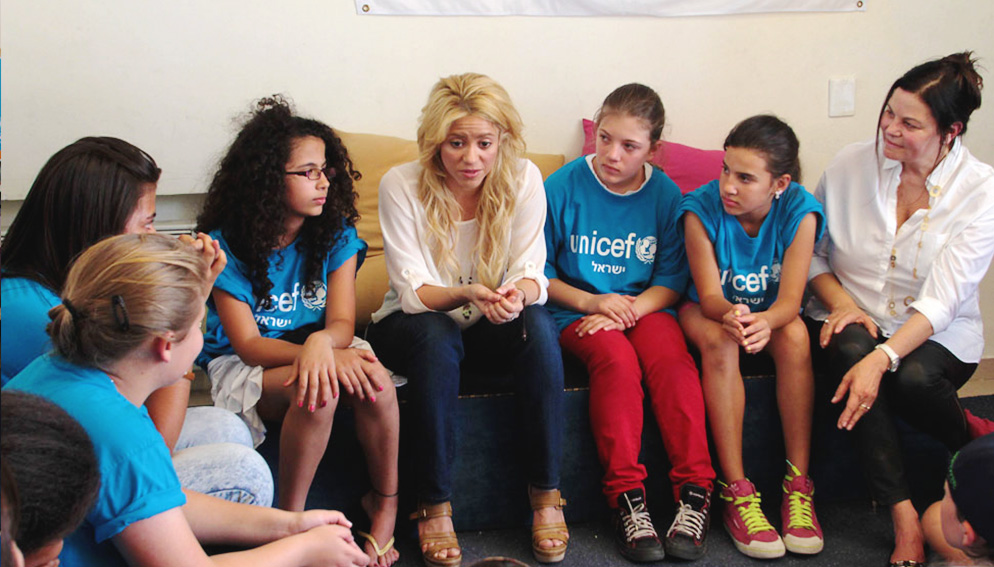 Lavar Burton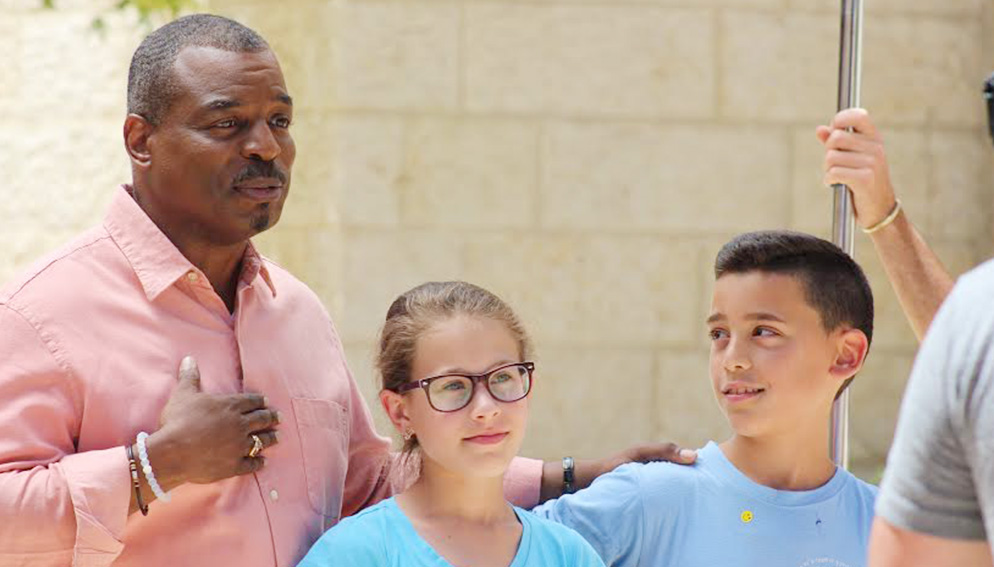 Politicians
US Senators: Senator Ben Cardin (D-MD), Ranking Member, Senate Foreign Relations Committee; Senator Cory Gardner (R-CO); Senator Ed Markey (D-MA); Senator Jeff Merkley (D-OR)
Members of the US House of Representatives: Suzanne Marie Bonamici (D-OR); Susan Davis Alpert, (D-CA); John Thomas Graves, (R-GA); Morgan Griffith, (R-VA); Janice Kay Hahn, (D-CA); Randall Mark Hultgren, (R-IL); Steve Israel, (D-NY); William James Pascrell (D-NJ); Jerrold Lewis Nadler, (D-NY); Todd Young (R-IN); Steve Stivers (R-OH); Jim Renacci (R-OH); Alan Grayson (D-FL); Karen Bass (D-CA); Alcee Hastings (D-FL)
First Lady of Mississippi Mrs. Deborah Bryant
Massachusetts State Senate President Stanley Rosenberg
15 New York City Council members
Europe & Asia
Pope Francis I
Austrian Chancellor Christian Kern and Education Minister Sonja Hammerschmid
Austrian Chancellor Sebastian Kurz
Japanese First Lady Akie Abe
Polish First Lady Mrs. Anna Komorowska
German First Lady Daniela Schadt
Dutch Ambassador Gilles Beschoor Plug
German Ambassador Andreas Michaelis
Italian Ambassador Francesco Talò and Senator Nicola Latorre
Finnish Ambassador Leena-Kaisa Mikkola
Swiss Ambassador Jean-Daniel Ruch
UK Ambassador David Quarrey
President-Minister of German State of Hesse Volker Bouffier,
Swiss Foreign Ministry officials
Swedish Parliament Deputy Speaker Mrs. Susanne Eberstein, and other Swedish Parliament Members
Members of the Irish Parliament
Mayor Arne Sigtenbjerggaard of Vejle, Denmark
Nobel Peace Prize winner Nadia Mourad