Municipal approval of the Haifa School!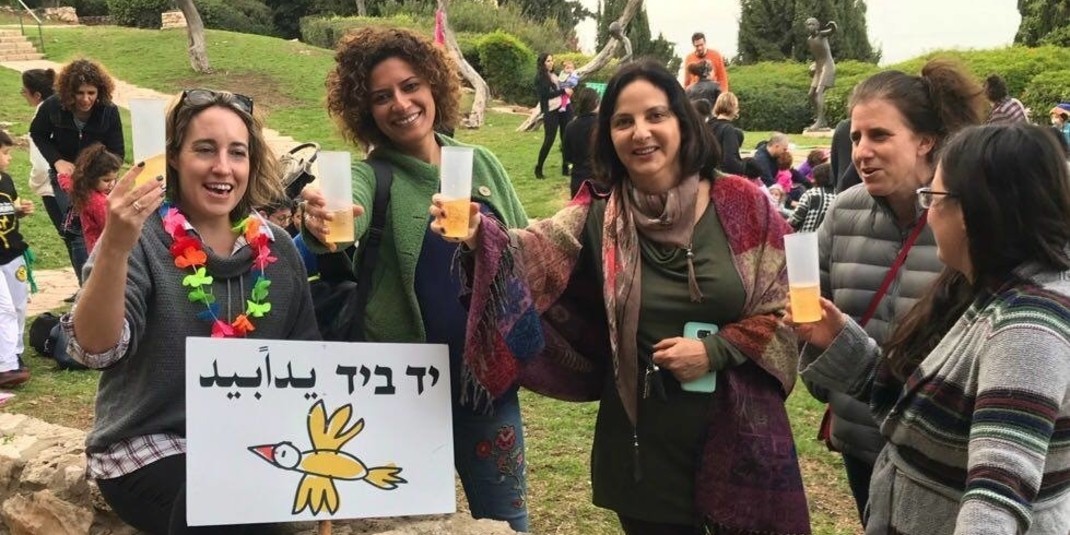 Amazing news from Haifa – the Haifa Municipality agreed to fund an integrated Hand in Hand K-6 school! They will also build the school a new building in the city. Up until now, Hand in Hand's Haifa kindergarten has been private and our elementary school has been functioning as a track in an existing school. The municipality said that it was responding to the high demand for integrated education in the city. The community, staff, and parents in Haifa have been working for this for 7 years, and this week it all paid off.
Pictured below: Merav and Samia – two of the founding members, celebrating the decision.
"Seven years ago we began working to make our dream of a bilingual school a reality. Yesterday we received the amazing news! Now our 150 children, and many more families who are waiting to join us, will have a home where we can continue to study, flourish and grow our friendships and our dreams. Together." -Merav