Mohammad Kundos joins as the new principal in Beit Berl!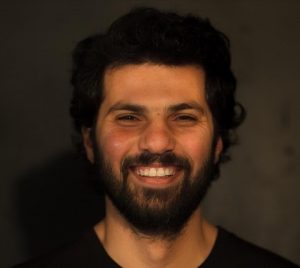 Mohammad, a Jaffa native, joins our ranks with years of experience in both formal and informal education. He has a B.A. in Art and Social Studies from Netanya College, and an M.A. in Film from Brandeis University, where he was awarded the Slifka scholarship. He recently completed the Kibbutzim College's principals training program, and served as a fellow for the Mandel School for Educational Leadership. Mohammad previously managed the Alsaraia Jaffa Theater, and the Manar center for at-risk youth in Jaffa, all while contributing to a number of bilingual theater productions. Even as a child attending public Arab schools in Jaffa, Mohammad took part in Jewish-Arab coexistence initiatives, and has always sought to combine his social change work with the arts.
"For me, it's very natural to work at Hand in Hand. I'm putting my experience in education and the arts towards creating additional platforms for dialogue. The Hand in Hand concept is a very unique one, and I think that in order to bring real change in the reality that we live in, we have to push it forward, starting with elementary schools. I had the opportunity to run a high school in Jaffa. But I really wanted to work at a school that is not afraid to talk politics, and say out loud that we aim to make a social change. That's why I came to Hand in Hand. The communities of Kfar Saba, Raanana, Tira, and Tayibe, do not have the same access to coexistence projects, so this work has a lot of value here. Working in an elementary school, you are investing in kids who will be the leaders making change twenty years from now.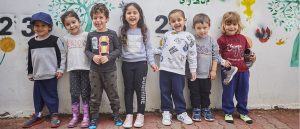 There is a lot of community work within Hand in Hand that brings together parents. We recently met with parents to discuss and reimagine the concept of a multicultural community. We decided that we need to shift conceptually from multicultural to intercultural. The word multicultural implies that the cultures don't meet, they don't mix. Interculturalism means that in order for me to meet you, to know you, I have to invite your culture into mine, and I have to feel confident and willing to go into your culture, to be exposed to what your culture is providing me. That's something we're trying to create here with the pupils, but also with the parents. They are our messengers, and they help bring more people, and expand the idea of building a reality based on the values of interculturalism. This is especially important after what we went through in May. I live in Jaffa, which is known for its coexistence, but when there is a conflict, everybody goes away. Nobody wants to meet. We're here to make real dialogue, and not be afraid of what we don't agree on. We don't agree on a lot of things, yes. But we have to create a safe zone where we can share our fears, and our hopes and dreams. That's the whole concept, that's why I'm here, working with these kids. Just to give them the chance.
I was reading the story of Moses from the Quran, which talks about leadership, and it's fascinating to see that we have more in common than that which sets us apart. That's something that these kids have had the opportunity to know, and to experience. That's what makes it unique and hopeful. When you're talking about little kids who grow up together, I pray that in twenty years, for them it will be obvious that we don't need any wars between us. This is the right way to make real peace. Peace that does not apologize. We're not apologising for coexisting."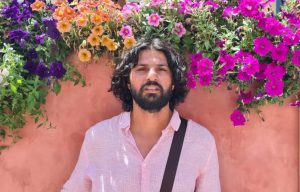 —Mohammad Kundos, the new principal of the Hand in Hand Beit Berl school