Meet Hadir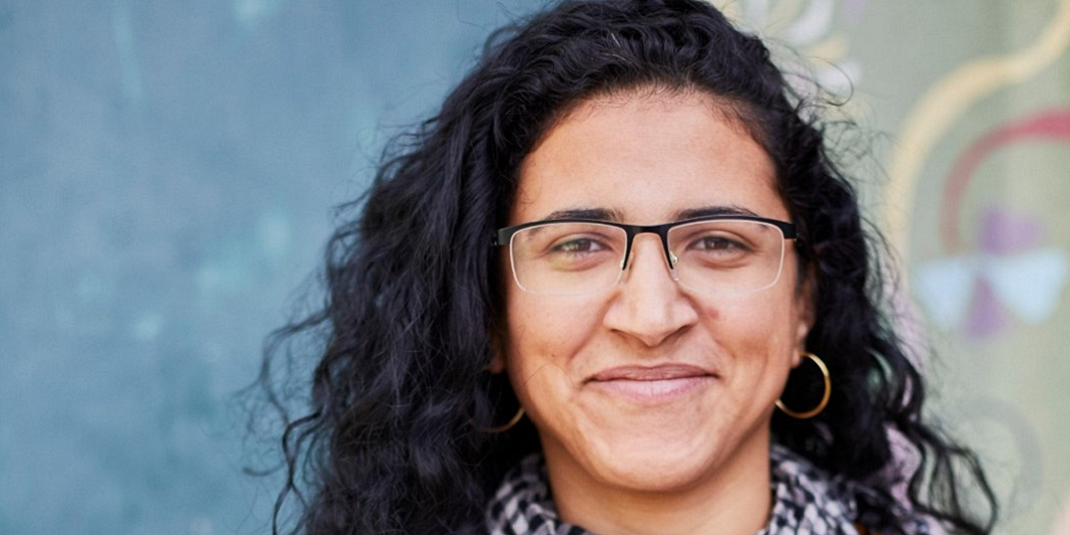 Hadir Gouti, Deputy Director of the Jaffa Preschool
"I'm a true Jaffan. I was born and raised here. I would even say there isn't a neighborhood in Jaffa I haven't lived in. I'm the youngest of 5 siblings, born to a family of low socioeconomic means. My mother supported our family and household all on her own while my father dealt with substance abuse issues throughout my life. No one in my family attended university. I started working at McDonald's in the 9th grade. By 19, I was married, and started having children. I worked as a cashier, a waitress, etc., but I always wanted to break this cycle, and do something meaningful.
One day, I saw an ad for a secretarial position at the Hand in Hand kindergarten, which is right by where I lived. I decided to apply. Ever since I was young, I liked the idea of Jewish-Arab partnership. I got the job; at first it was part-time, and then full-time. I have met amazing, powerful women at Hand in Hand. 
Over time, I began to realize that I am deserving and capable of accomplishing more in my life, in my career, than what society tells me, and what I had previously thought. I had seen my mother, who was strong and always working, remain stuck because she didn't have an education or the tools to move forward. I decided to go to university and study Human Resources; I will be the first in my family to obtain an undergraduate degree. Now I aim to inspire other women at Hand in Hand who are just starting out.
The Hand in Hand community gives me a sense that I have a voice, and that people are listening to me. In my first year at the Jaffa preschool, I remember speaking up about the needs of Arab parents and the Arab perspective during a conversation at school. This was one of the first times I felt really heard, and that my voice was important. My concerns went straight to the director, and were taken to heart.
The team in Jaffa is inspiring. Sigalit the director and I have a real partnership in running and operating the preschool. Our staff have a voice; I make sure that they can always raise concerns and make a difference. Many of the after-school program staff don't have an education, and are not always aware of their rights and how to actualize them. I support them and the rest of the staff, and make sure they feel seen and heard. Since COVID-19, especially, there's been a lot of solidarity among us. There have been many challenges, and I do my best to provide our staff with opportunities to be heard. I also help them navigate bureaucracy and secure financial aid. I want to help them rise up, and find their own power.
My dream is to establish a center to guide young women and help them with employment opportunities. I want to reach them as early as 14-15 years old, young enough so that we can impact them before it's too late. I want them to know they don't need to get married and have kids very young if they don't want to, and that even if they aren't the most exceptional students, they can still succeed. I want to encourage them to connect to their own power, and show them they can give to society in ways that make them feel worthwhile beyond just marriage, beyond what society might expect."