In Memoriam: Pierre Schneider (1937–2018)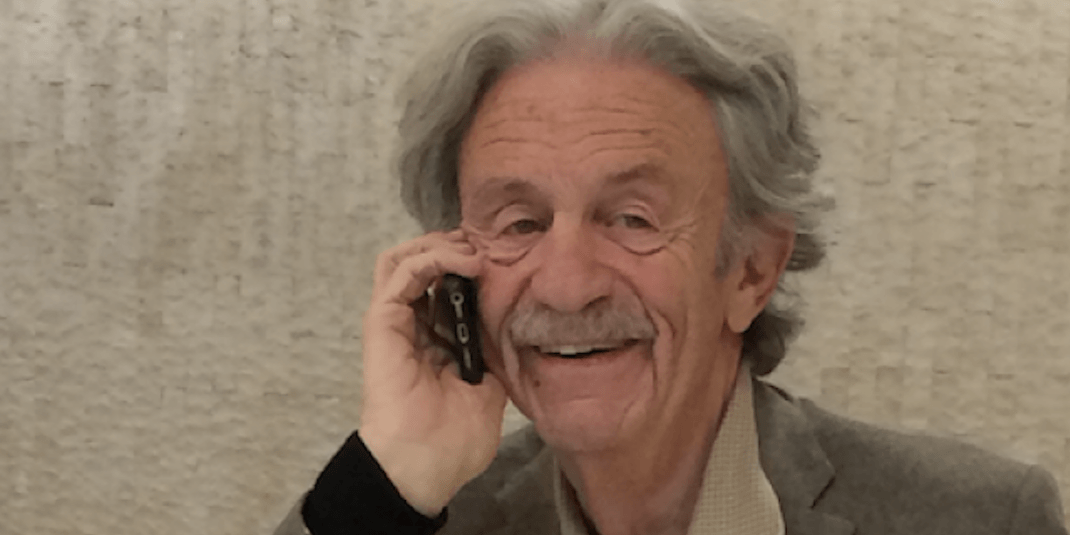 The Hand in Hand community shares the sorrow of the Schneider family in Luxembourg on the passing of Pierre Schneider. We are deeply grateful to the Schneider family who decided to honor the memory of Pierre by asking his friends and colleagues to donate to Hand in Hand. In a sign of the lasting mark he made in his community, we received more than 170 individual donations totaling more than 15,000 Euro. This gift is made all the more special in the knowledge of the type of man that Pierre was – a man whose values reflect the very essence of Hand in Hand.
Pierre Schneider was born to Jewish parents in Luxembourg in 1937. During the war, his family was forced to flee their home, leaving the country with one of the last ministers of the government. After a passage via France, they arrived in Portugal where they stayed in a refugee center near Lisbon. Pierre's father, Jaengi, worked for the local Red Cross, helping refugees settle in Portugal, and helping others escape to Latin America and the United States. After returning home to Luxembourg after the war, Pierre was boarded in a school in Luxembourg City where he worked to reacquaint himself with the country that he had left as a young boy. Having continued his studies in Switzerland in the 1950s, Pierre returned home to Luxembourg where he worked in the raw materials industry, eventually founding an international trading company supplying raw materials to the  steel industry. Later in his professional career, Pierre became a successful investor in private equity.
During this time, Pierre was known as a generous philanthropist and a member of his local community. He was in charge of a small Jewish retirement home that he transformed into an open and non-denominational institute. He also supported charitable causes throughout Luxembourg, Europe and Israel. Beginning in the 1990s, Pierre was appointed Israel's Honorary Consul General in Luxembourg, a position that entailed representing Israel from a political, social, economic and cultural perspective. Visiting Israeli ministers and delegations would visit his family home, including previous Prime Minister and President Shimon Peres.
Pierre's family decided to raise money for Hand in Hand since it was his most earnest wish to foster an open and tolerant society in Israel. Stemming from his love for Israel, Pierre envisioned a future where all of Israel's citizens would flourish as part of a genuine shared society based on the values of equality and tolerance. Hand in Hand is proud to stand in solidarity with Pierre's vision, and his memory will live on in the thousands of students and families who live and study together in Hand in Hand's schools. The contributions made in honor of Pierre Schneider will allow more Jewish and Arab families throughout Israel to join our shared communities.
We send our regards and warmest wishes to Pierre's wife Martine and his children – Daniel and Caroline.