Arun Gandhi, Grandson of Mahatma Ghandi, Visits Hand in Hand Haifa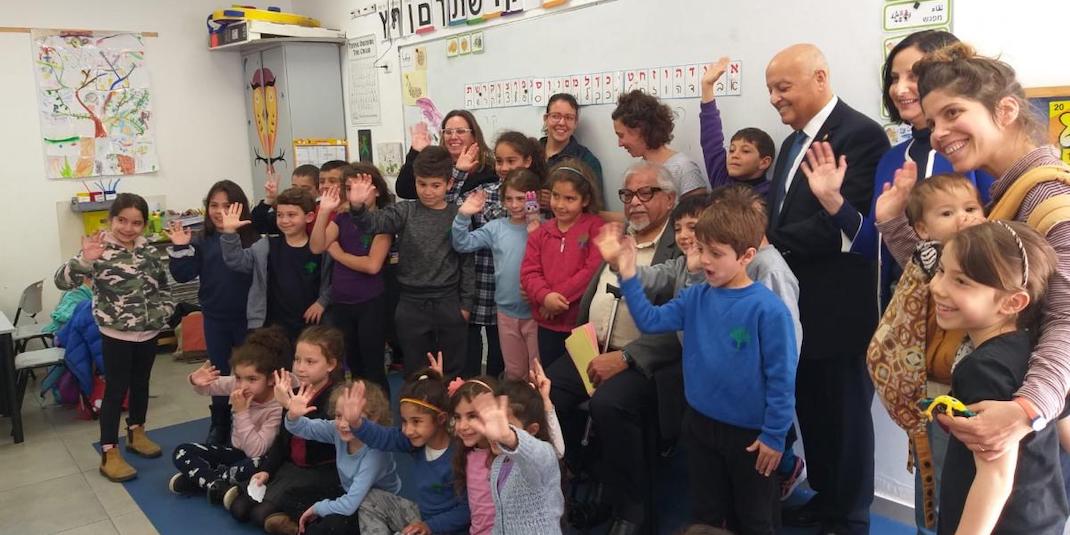 We recently had the honor of welcoming Arun Gandhi, grandson of the renowned Indian peace activist Mahatma Ghandi, to our Hand in
Hand Haifa Elementary School.
Like his grandfather before him, Mr. Ghandi is an outspoken activist for peace, and through this work, came to know Mr.
Salim Joubran, the first Israeli Arab to receive a permanent appointment on Israel's Supreme Court. To our great luck, Mr. Joubran is the grandfather of a first grader at our Haifa school, and invited his friend, Mr. Ghandi, to our school for a visit.
Before the visit, students studied the life and values of Mahatma Ghandi, and made projects about what changes they wanted to see in the world. We were honored to have Mr. Joubran introduce Mr. Ghandi to our students and teachers, and are so thankful for this special day!
Many thanks Mr. Ghandi, Mr. Joubran, and to the Kababir School, whose partnership gives our growing Hand in Hand community a beautiful place to learn.